So week 4 is coming to an end = 4 weeks in hall. I barely see my family now and I really want to spend all my free time with them. I was never a family person. My priorities used to be - love, studies, friends, family. I know :( Now? Studies, family, friends. Not like I need to include the first option in my priority list, at least for now :/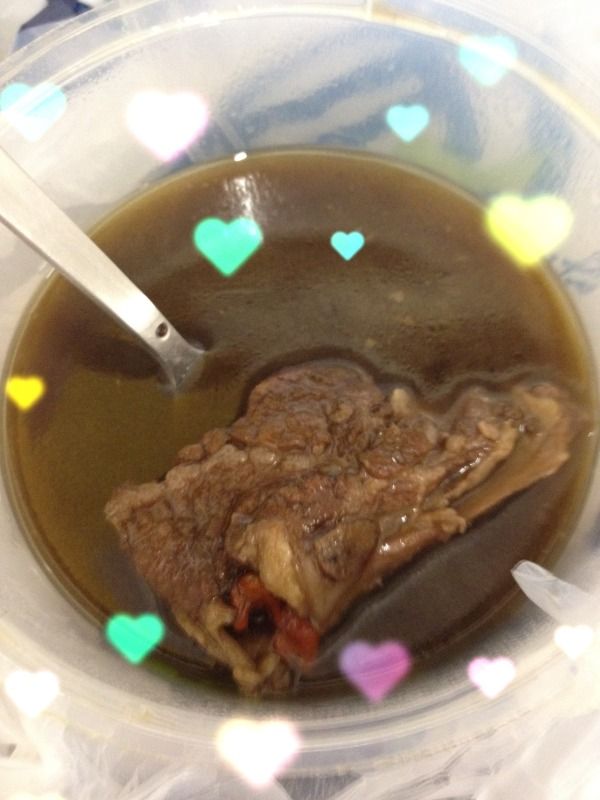 Anyway, my popa delivered homemade soup for me today. I was freaking full from rice + waffle but I still gulped every single drop down. :'( And he brought the home cordless phone out thinking it's his hand phone wtf. Why so cute one?
One simple gesture counts so so much.
Good night I can't wait for Saturday to come so I can go home! Gonna prepare a decent spread for my family! Yay to food photography. Eating sucks since I introduced cereal into my diet. Thank god I have chocolate milk; it manages to make the cereal taste 10 times better.
Omg I feel like my life is a bed of roses right now. The best thing? Bed of roses without thorns because there are always angels in my life protecting me.
Sweet dreams everyone. :D