Blogging from.... HOME!
Yes I'm back home on a Monday evening. Thanks to my packed-like-crazy Monday, Thursday and Friday.
9Sept2012, Sunday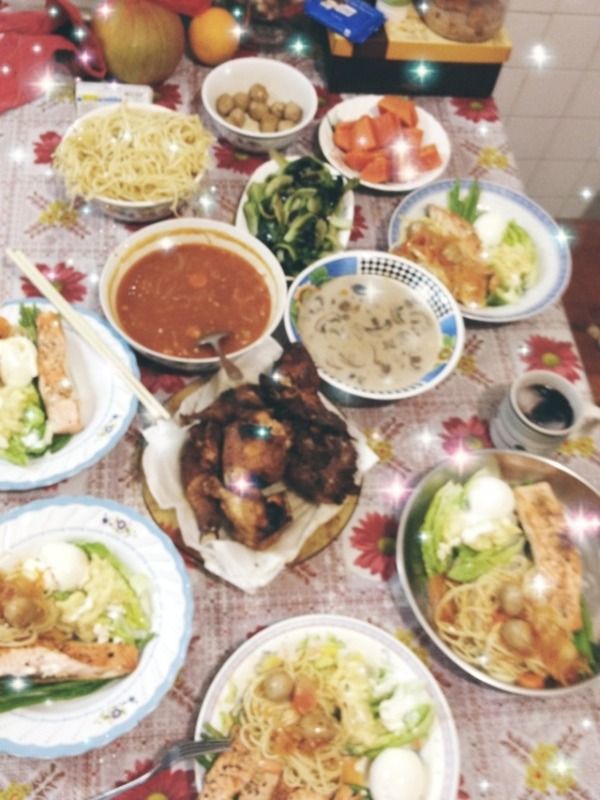 Tuition in the morning, came back and prepared the feast for the family.
Ignore the incoherent utensils. I hate them too ahaha.
Fried chicken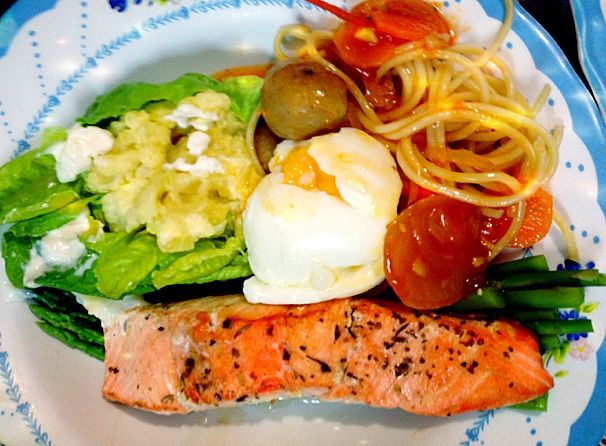 Set dinner
Pan-fried salmon with Italian herbs, potato salad, semi pouched egg, boiled asparagus and tomato meatball spaghetti.
Had tons of fruits and a cuppa red wine to close the meal. So full after that.
Nomnom so nice I wanna feast everyday!
Then I saw something from Gmarket...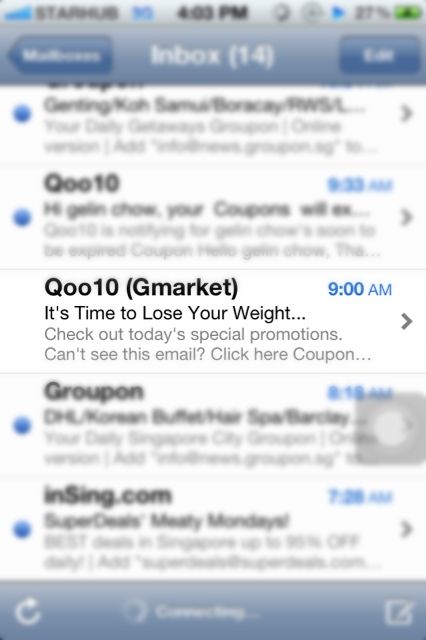 Wtf Gmarket why you so like that!
10Sept2012, Monday
Nothing super interesting happened today. Been a while since I traveled home after school. 1.5hours journey in a sardine-alike train. So... unappealing. I would love to stay in hall if I have the chance but it will be really hard. Meh too lazy to collect all the points and whats not.
My sist got this for me!
Okay peeps time for snacks! Tidbits!